For over 55 years, The Merion has been the first name in special event management and catering in southern New Jersey. Perhaps it's the elaborate interior design with the immense spiral staircase and marble columns that first captured your attention, or the renowned attention to detail and impeccable service that have become synonymous with The Merion name. Whether it's an intimate anniversary celebration for 50 of your closest friends, a bar mitzvah for 150 classmates, or a wedding gala for 500
You can rest assured that the professional and attentive staff at The Merion will see to it that your once-in-a-lifetime event is everything you hoped it would be - and more. Every detail is tastefully considered to make your special occasion memorable, from your first meeting with our event planner until the last dance and final farewell. The Merion takes pride in being a part of your lasting memories.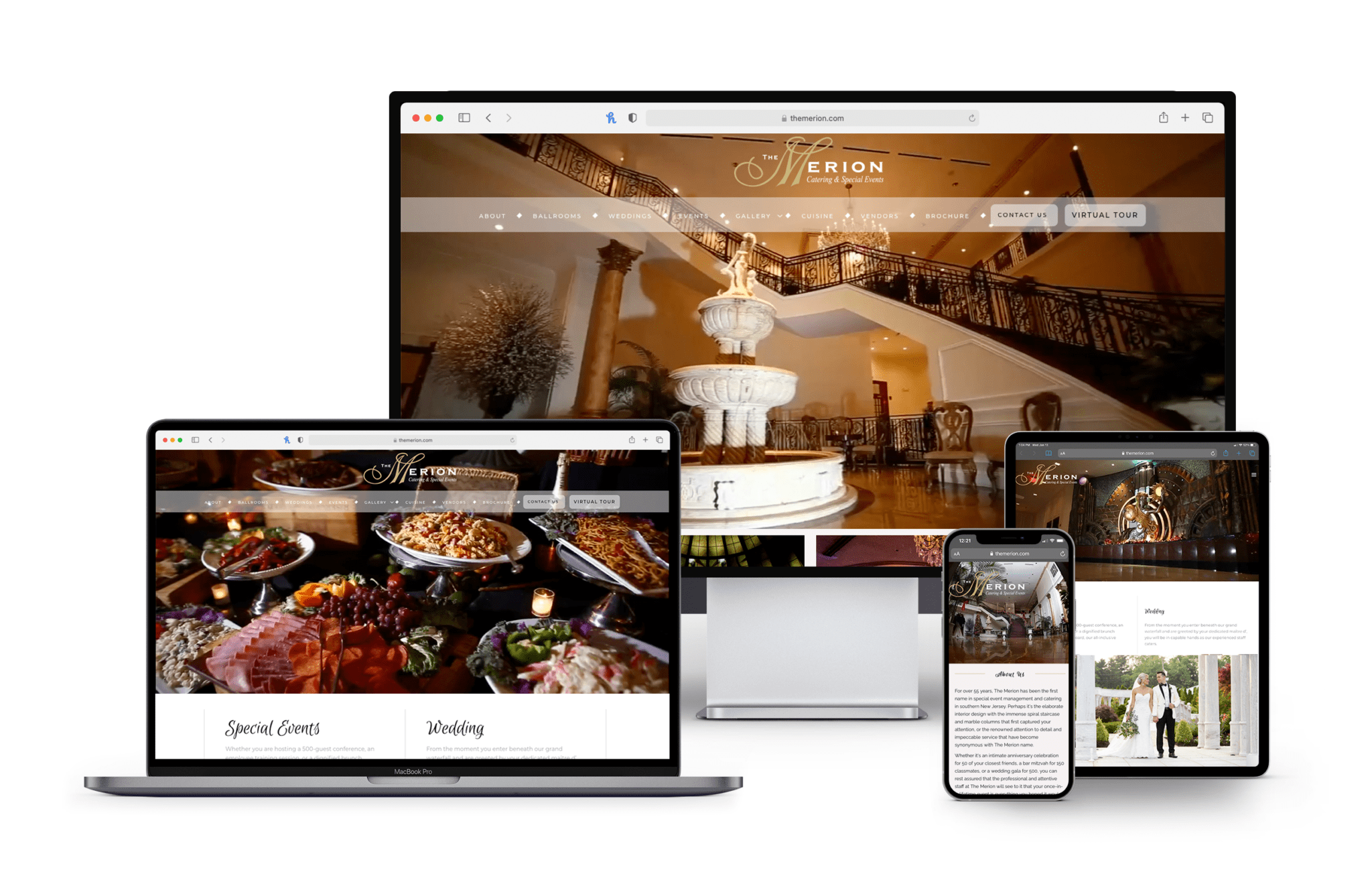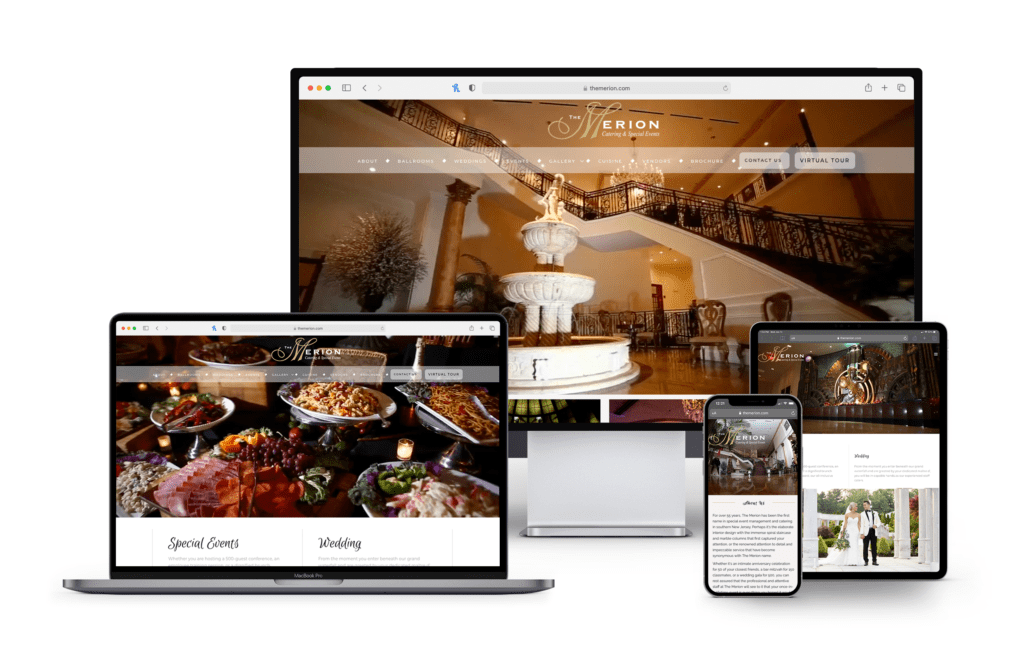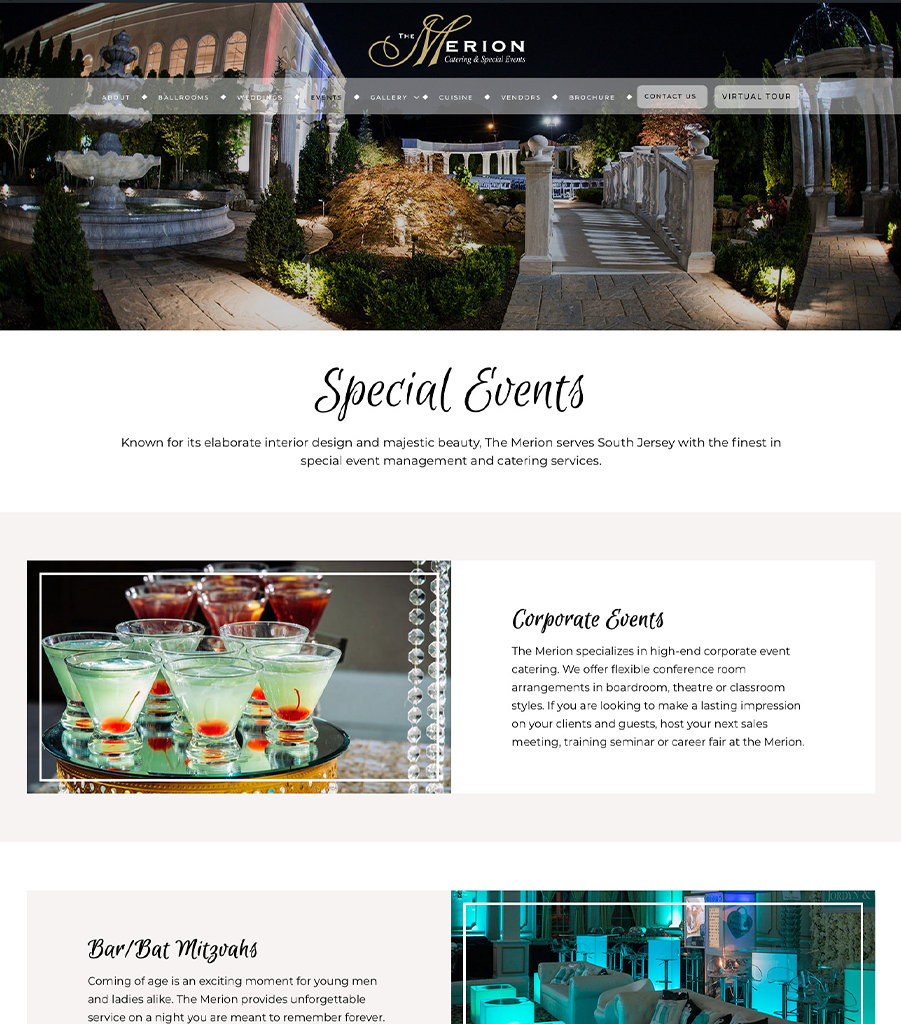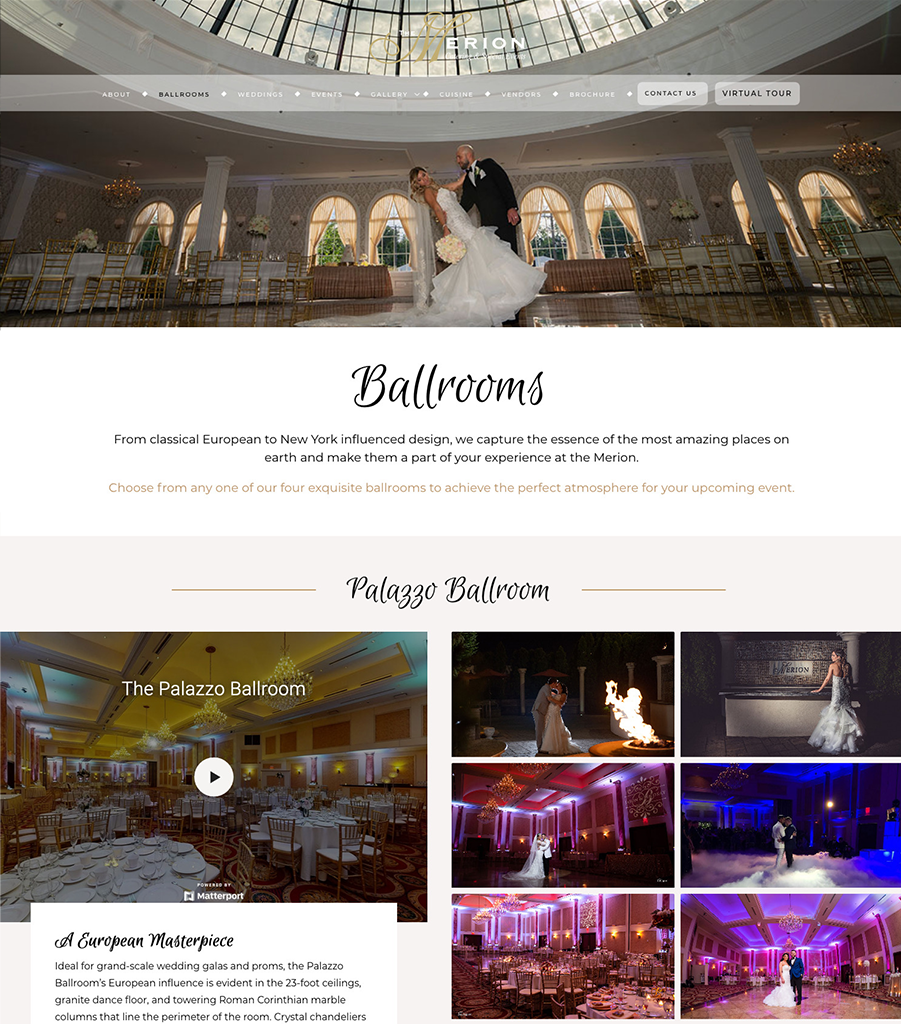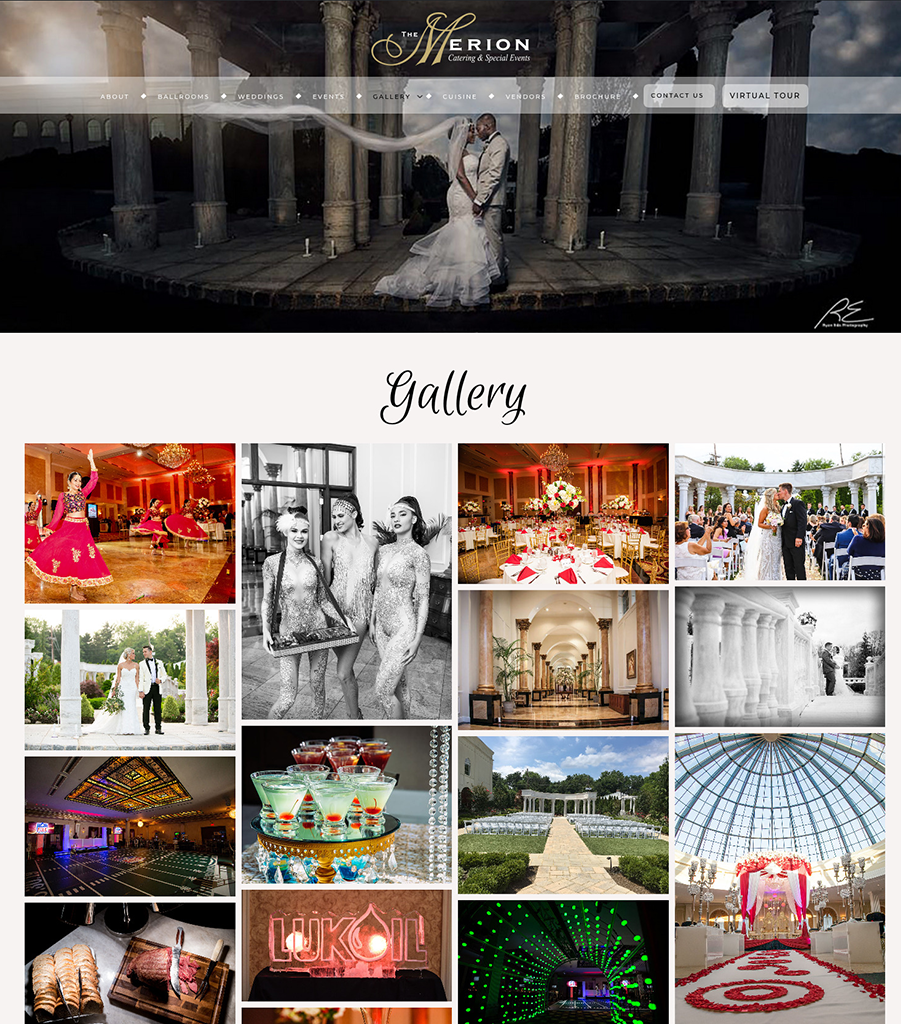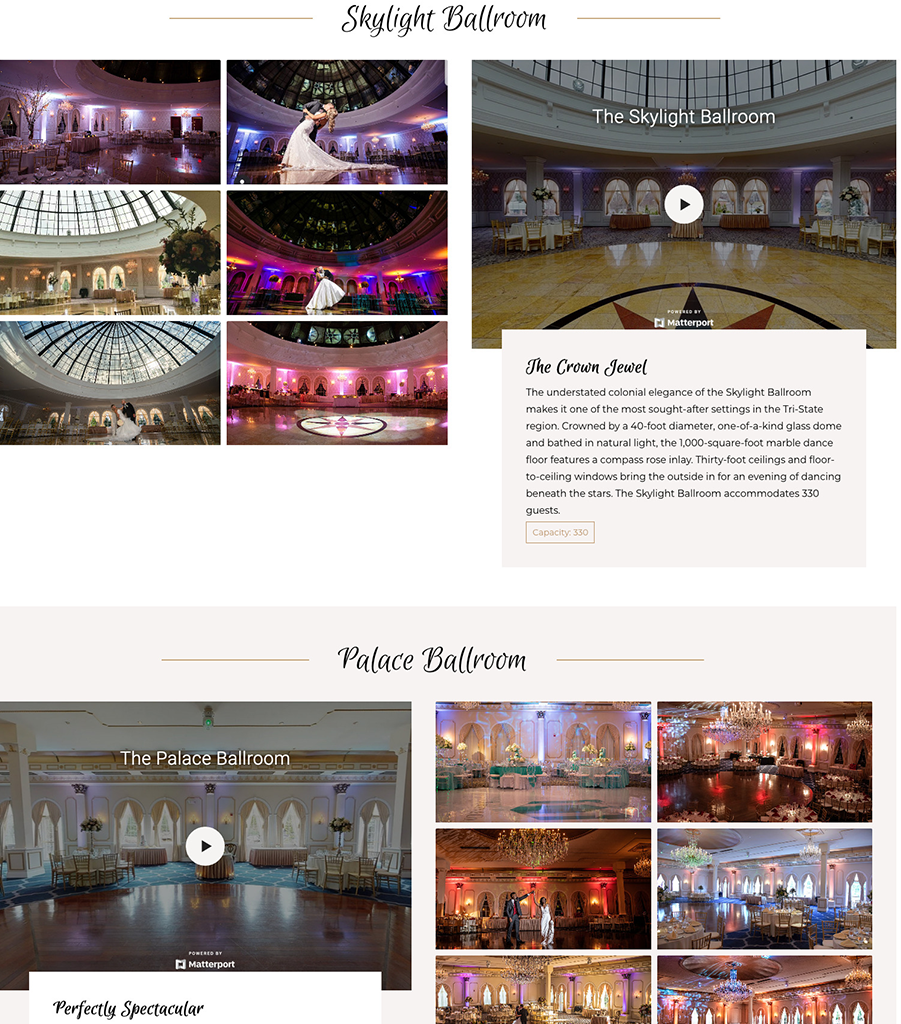 When The Merion approached our team, they came with several unique challenges. First, they wanted their tone to be true to who they are in terms of the venue experience, as many of their clientele expect high level service and a beautiful event. They also needed to ensure their services were displayed in a way that was unique and enticing to both the people experiencing the venue, as well as those potential clients. 
 Additionally, the previous website did not come close to showcasing the elegant atmosphere of the venue to its potential clients.
Keeping these challenges and goals in mind, our team at New Jersey Multimedia made a plan to design a fresh new website that would portray the beautiful and elegance of the facility. We created the new site to give users a more modern look and feel, showcase their amazing services, food, atmosphere along with highlighting the beauty of the facility. We were also able to provide an easy-to-use user interface that helped clients choose the right setting for their weddings, parties and memorable events.
CLICK THROUGH RATE IMPROVEMENT
Compete on a Whole New Level Where Your Competition and Your Clients Chase You
Become the Gold Standard in Your Industry and Set an Example Others Can Only Strive to