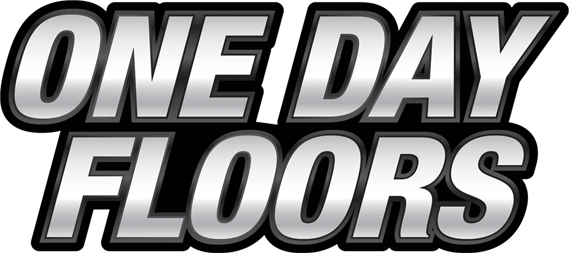 TRANSYLVANIA CONCRETE COATINGS

Transylvania Concrete Coatings
Transylvania Concrete Coatings installs beautifuland durableconcrete-floor coatings for residential and commercial clients who seek a healthier and safer flooring solution to increase the usable square footage of their space. While most of our installations are done in one day, their solutions and relationships last a lifetime.
Transylvania Concrete Coatings is the premier concrete coatings installer in New Jersey. We serve our customers throughout New Jersey and want them to be 100% satisfied by offering superior quality, long-lasting, and one-day installation products and services. Our scientifically formulated floor coatings are durable, long-lasting, and affordable. Our topmost priority is to offer exceptional customers to our flooring clients. We also understand there is no-one-size-fits-approach so we can customize floor coatings to meet your requirements. Whether you need flooring for your home, auto repair shop, industrial or commercial applications, we have got it covered for you! At Transylvania Concrete Coatings, we offer various remarkable floor coatings in different colors, textures, and finishes.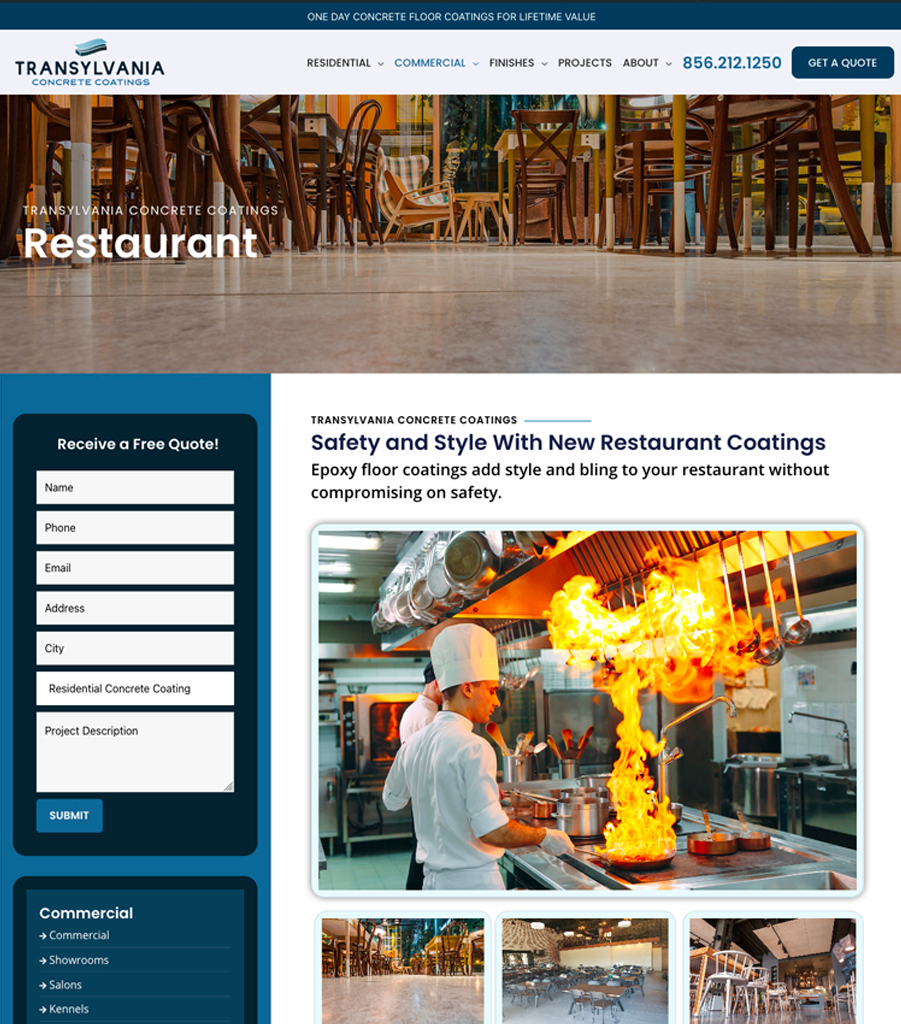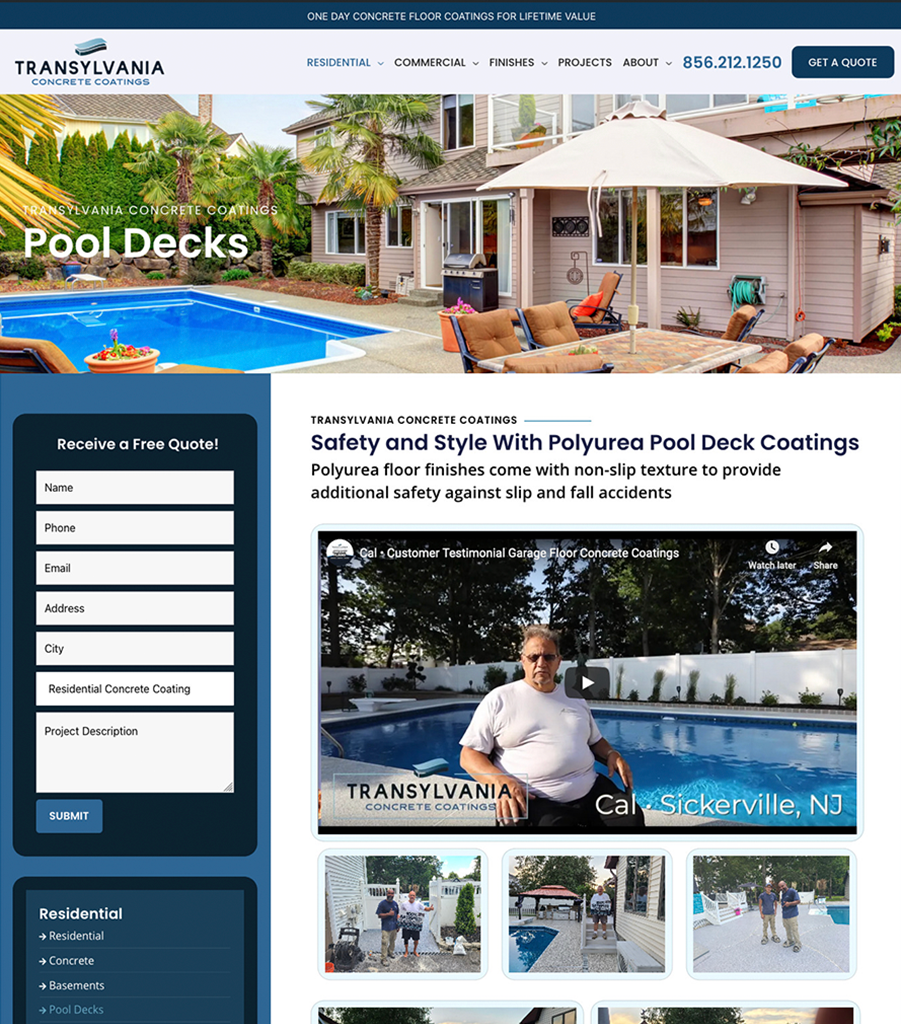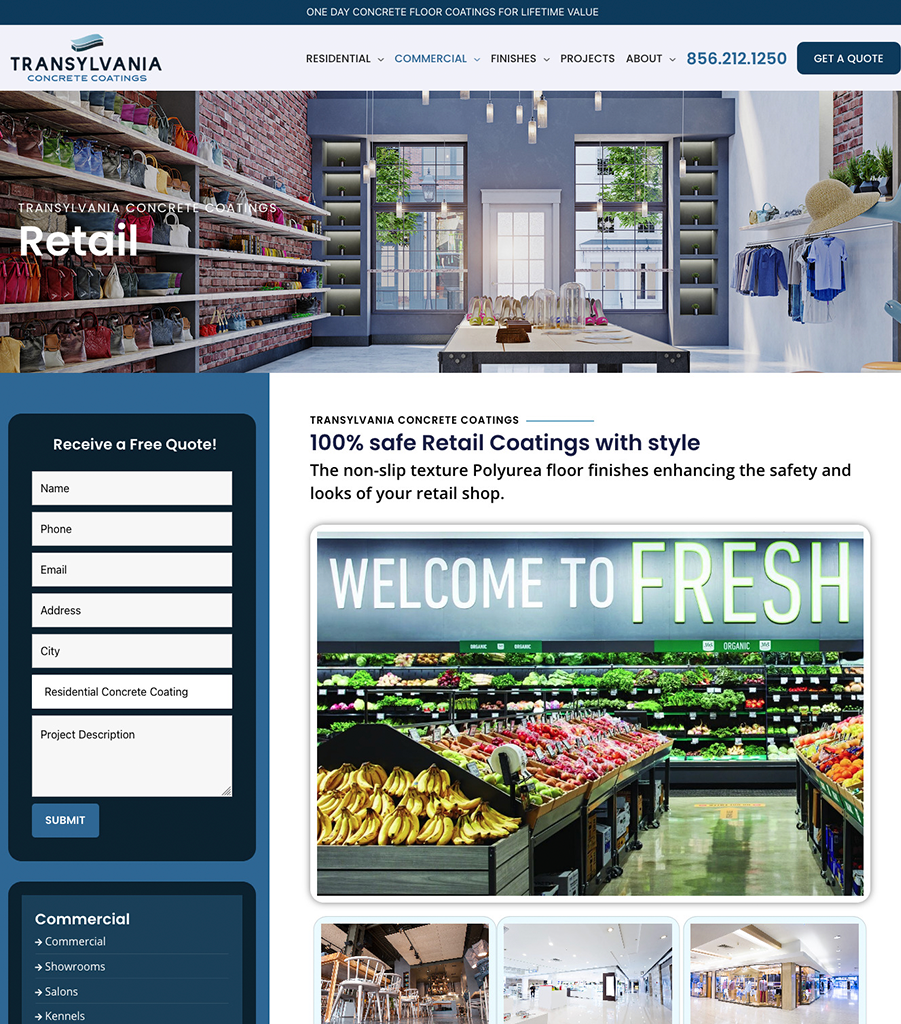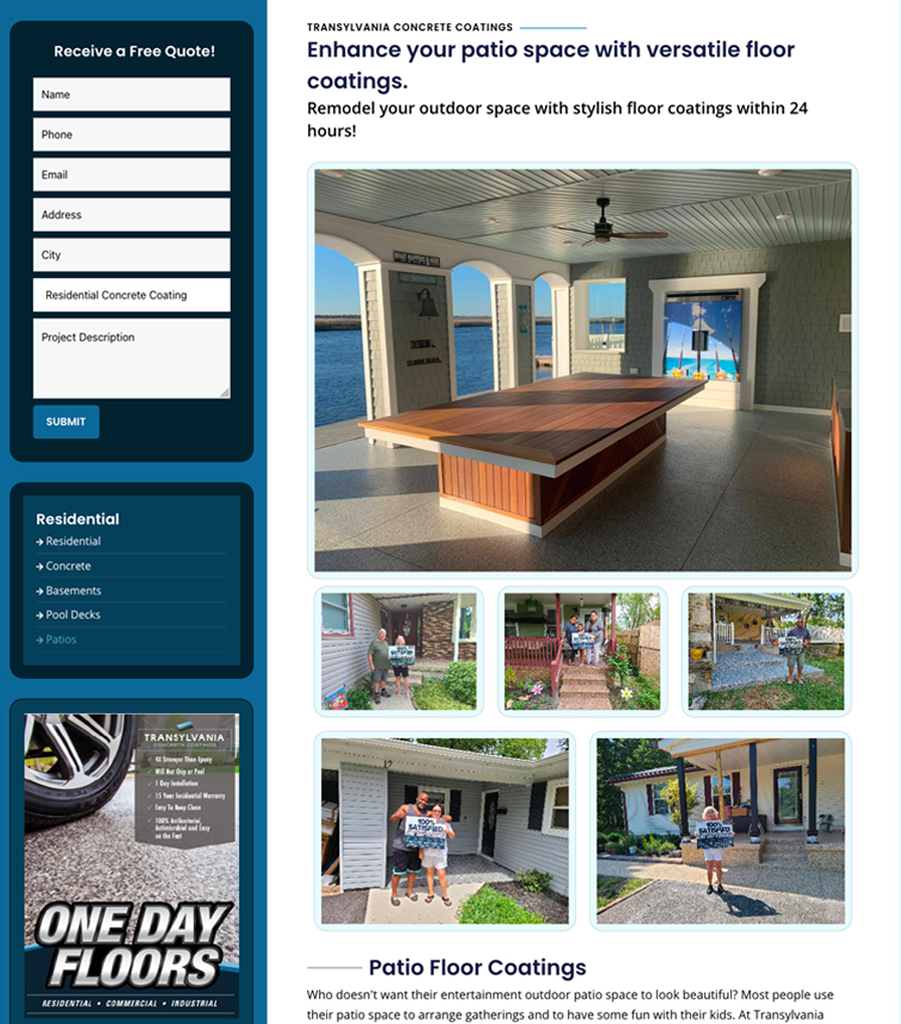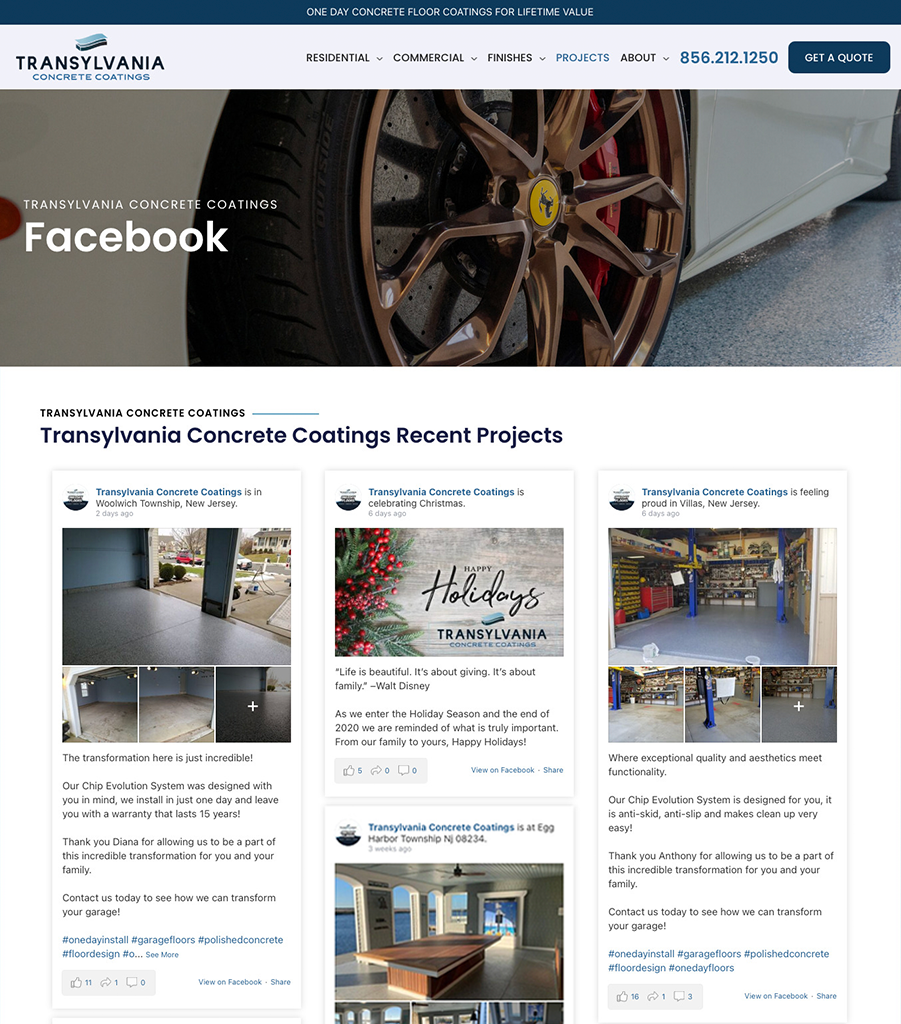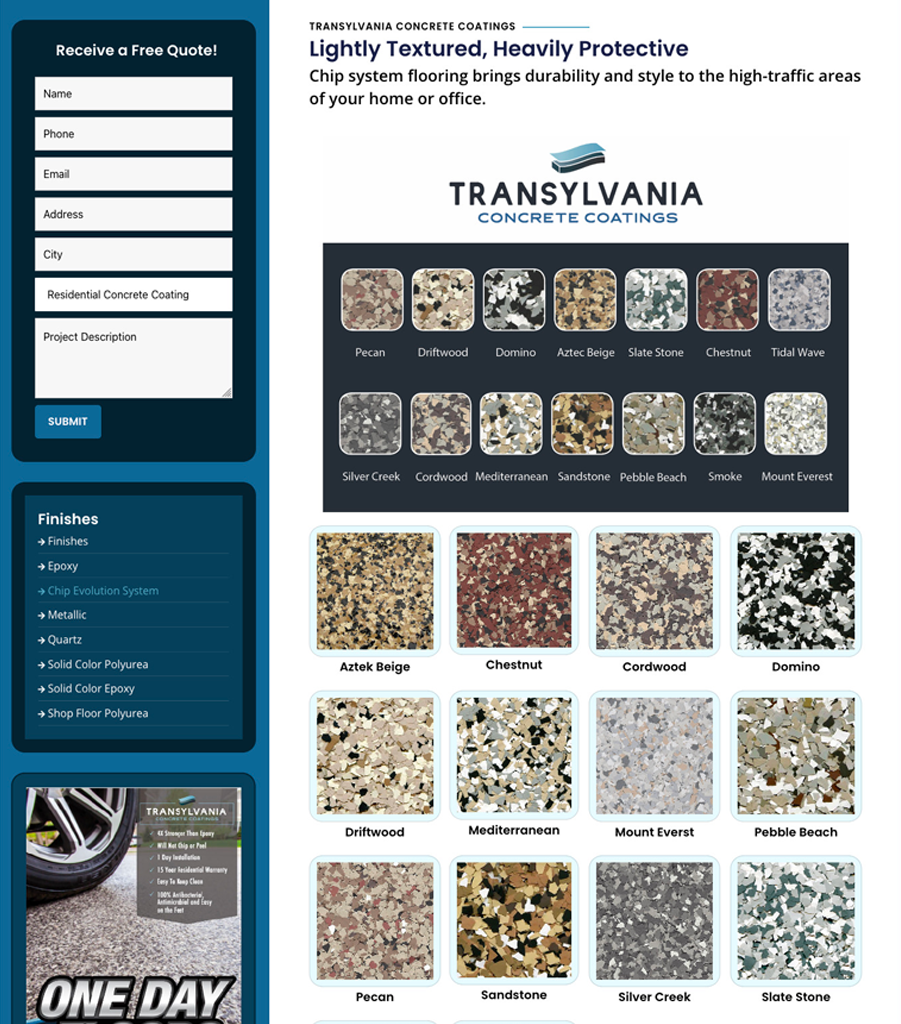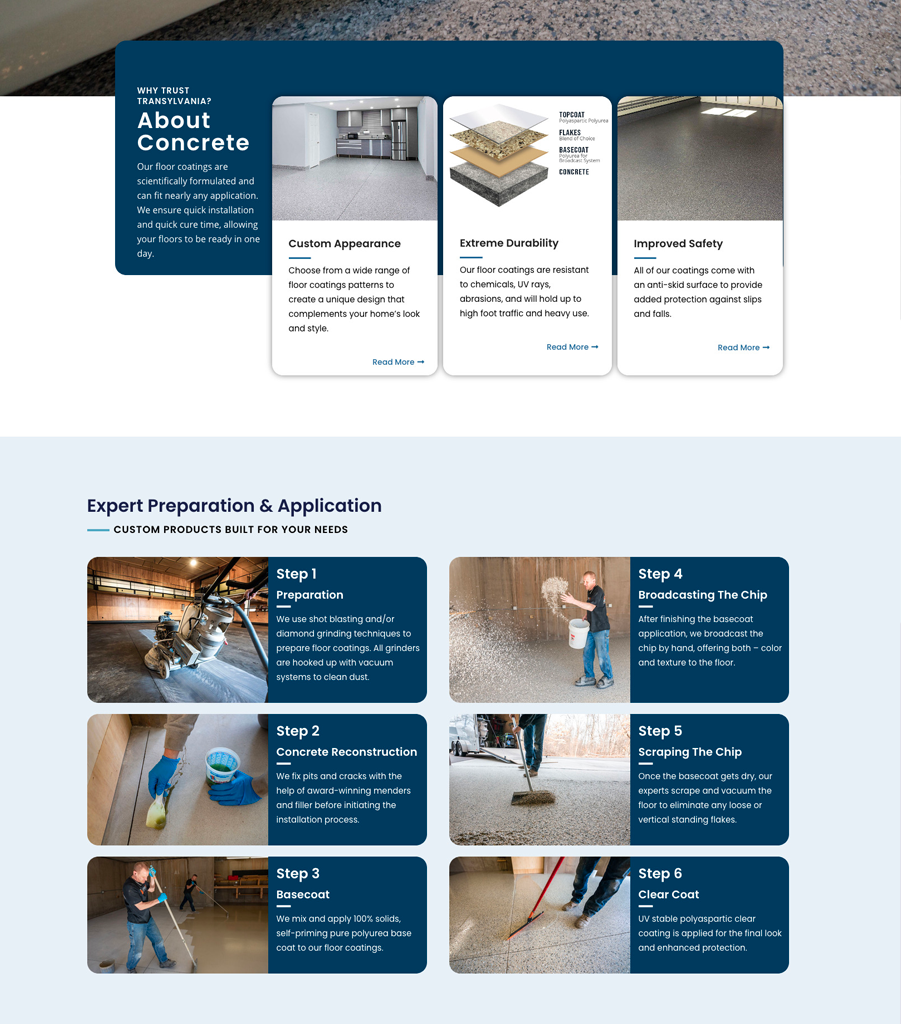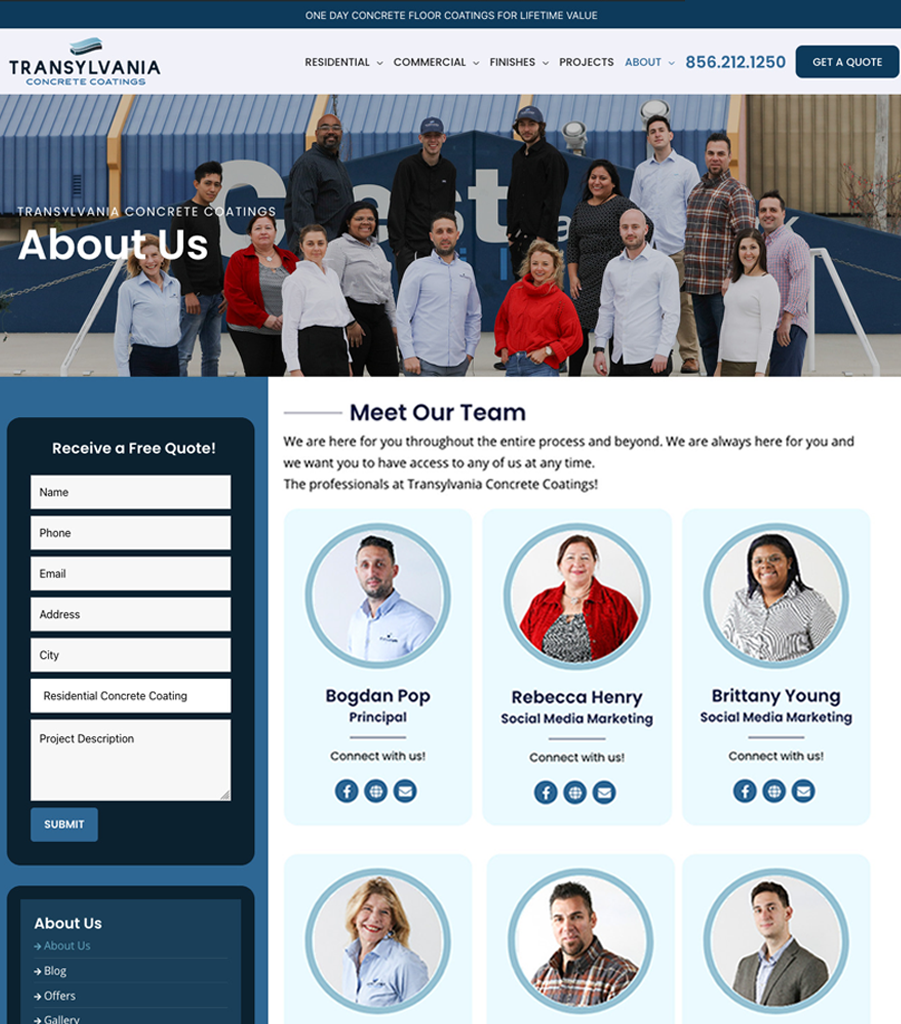 The Partnership set their sights high with the goal of creating a new talent-recruitment website that not only showcased all that Orlando has to offer, but also brought the other half of Orlando (that many outside of the magic may not know about) into the limelight. The new website needed to serve as a helpful tool for users to weigh the benefits of living in Orlando over other major regions in the U.S., highlighting irresistible lifestyle options and a diverse network of professional opportunities in our growing talent ecosystem.
Our team couldn't wait to rise to the occasion and create a modern website that showcased all that Orlando has to offer. Keeping business goals top of mind while prioritizing an elevated user journey, we approached this challenge with the goal of modernizing the look and feel to match Orlando's vibrant culture while supporting the technical requirements through a robust site architecture.
SOCIAL MEDIA COST PER LEAD
Compete on a Whole New Level Where Your Competition and Your Clients Chase You
Become the Gold Standard in Your Industry and Set an Example Others Can Only Strive to