Getting in front of your fans is now more important than ever. But how do you cut through the mix? At R3 Stream studio in Forked River NJ, our state of the art live stream facility, we have everything you need to produce a professional experience like none other.
The most advanced lighting and audio/video equipment will guarantee that you look and sound your best. Monetize your stream and earn serious revenue. No matter what your content, R3 Stream is ready to bring your live performance to the next level.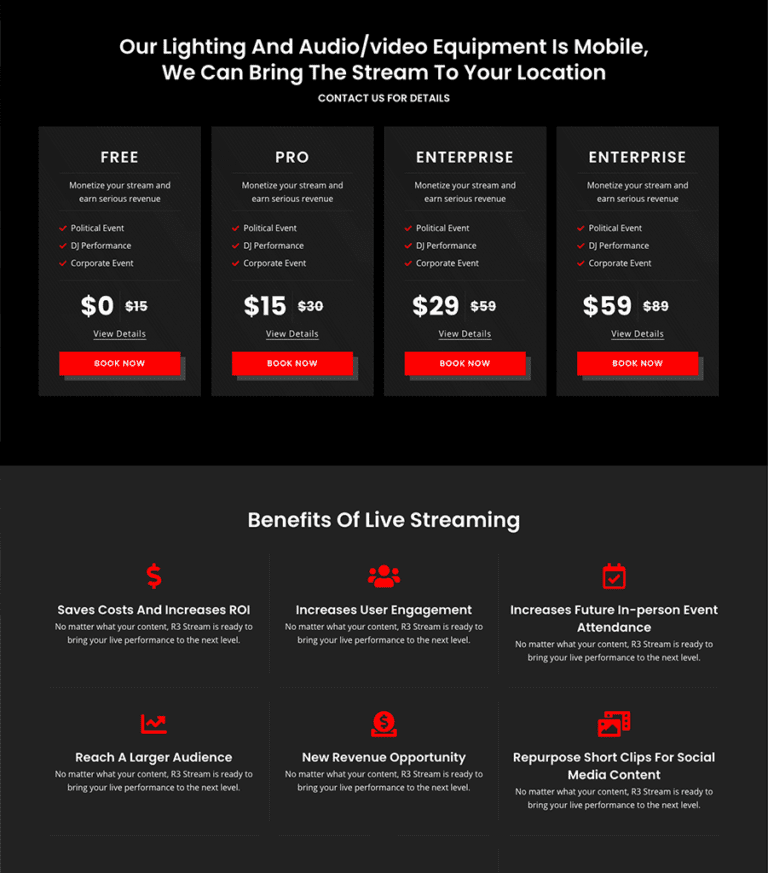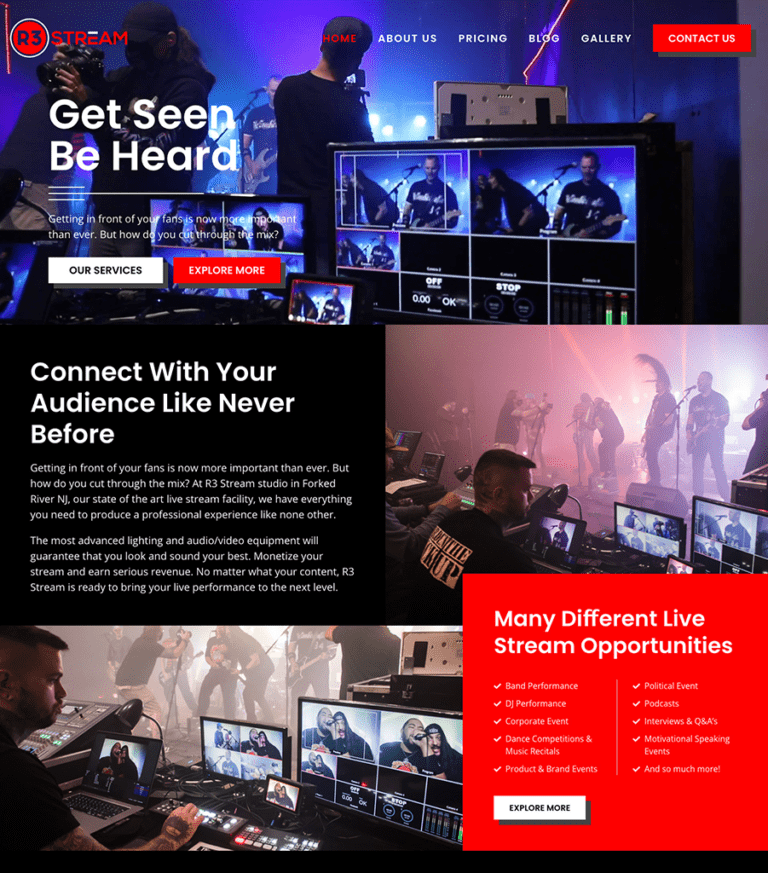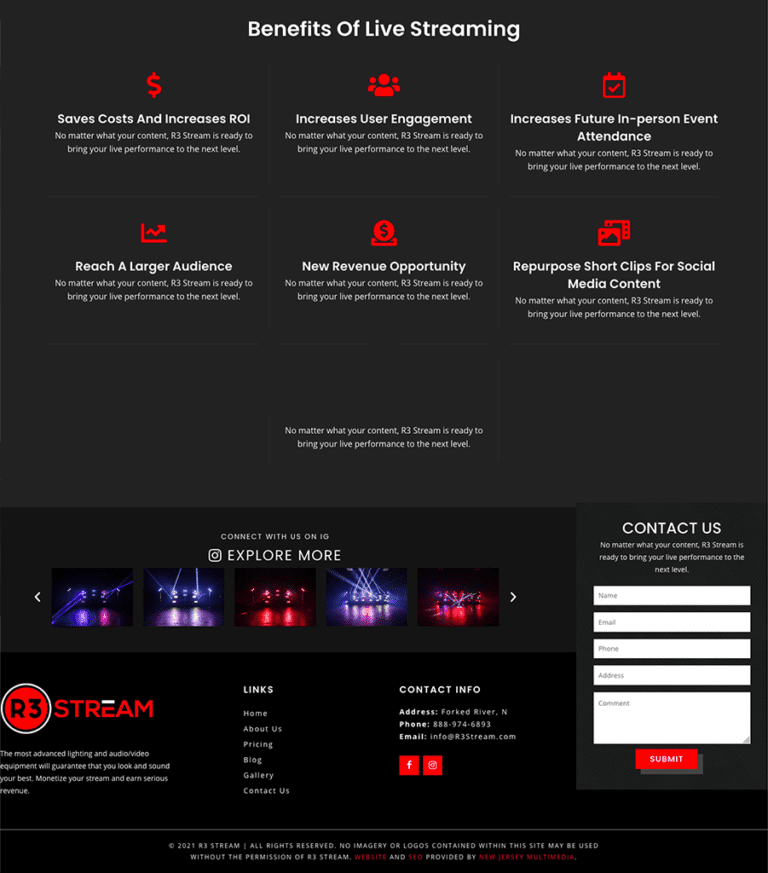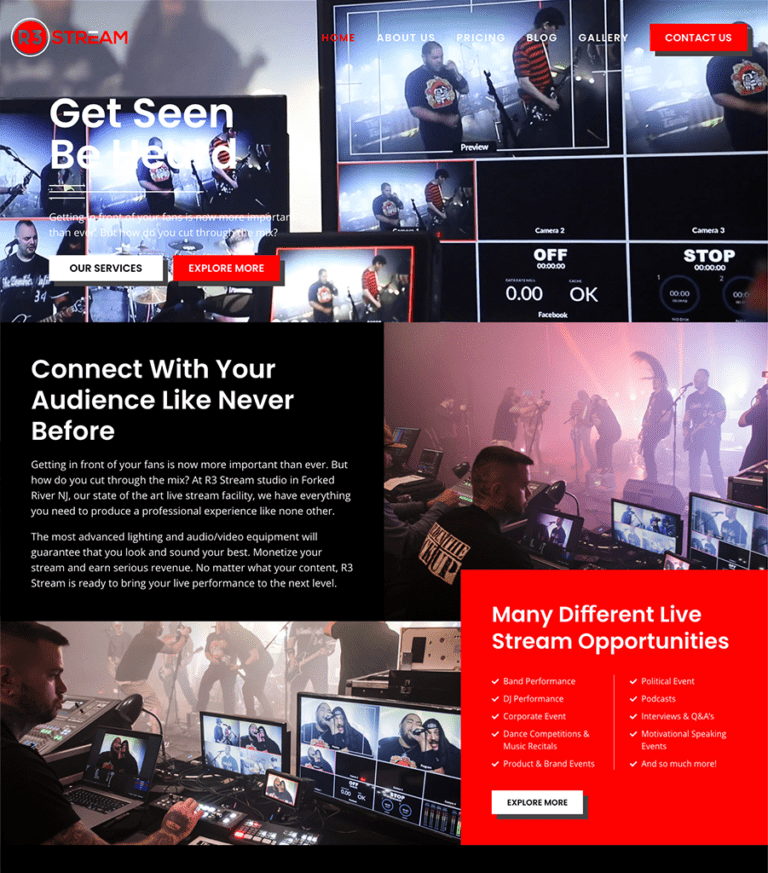 When R3 Stream approached our team, they came with several unique challenges. First, as a startup company, they lacked branding and an online presence for their business. When R3 Stream sought out New Jersey Multimedia, they expressed their need for a completely new, clean and modern website that could help increase client acquisitions, generate more leads and create a great overall user experience. 
Our creative team eagerly jumped on to the stage to design a custom-built site that not only highlights the value proposition but also provides innovative and user-friendly features, such as a pricing calculator, a custom rental portal and much more. As experts in the music streaming space our focus was to keep the site easy to navigate and fun.
Compete on a Whole New Level Where Your Competition and Your Clients Chase You
Become the Gold Standard in Your Industry and Set an Example Others Can Only Strive to