The mission of Pet Check Urgent Care is to provide excellent quality veterinarian care in Sewell, NJ when that care is required and with transparent pricing. Our goal is to innovate the way in which Veterinary care is delivered while maintaining the quality required by both dog and cat owners and their companion animals. Please call us to inquire or simply come in for your visit when convenient for you.
Pet Check Urgent Care offers emergency vet care services for dogs and cats in Sewell, NJ. We're available to provide your pet with the care they need when unexpected injuries or illnesses occur. We're open 12 hours every day and no appointment is necessary for a visit. So, whether you feel your dog and cat needs emergency vet services or you just want to make sure your best friend is okay, we're here for you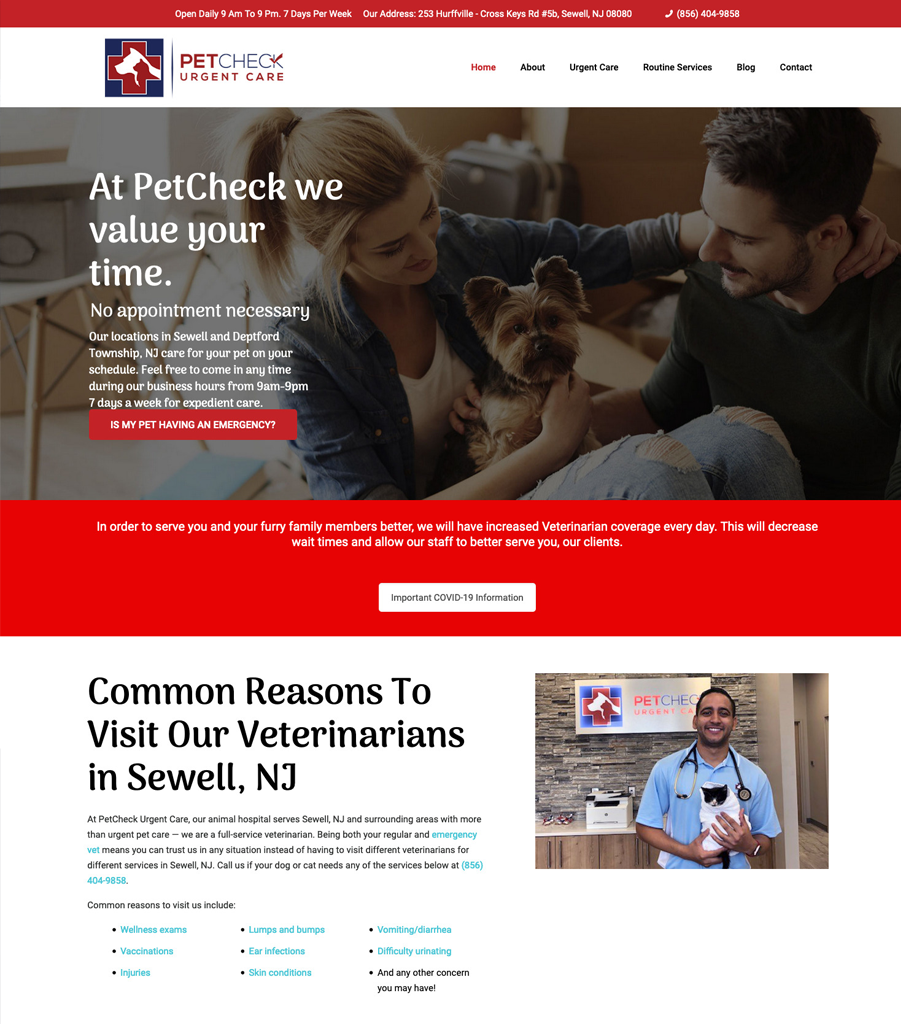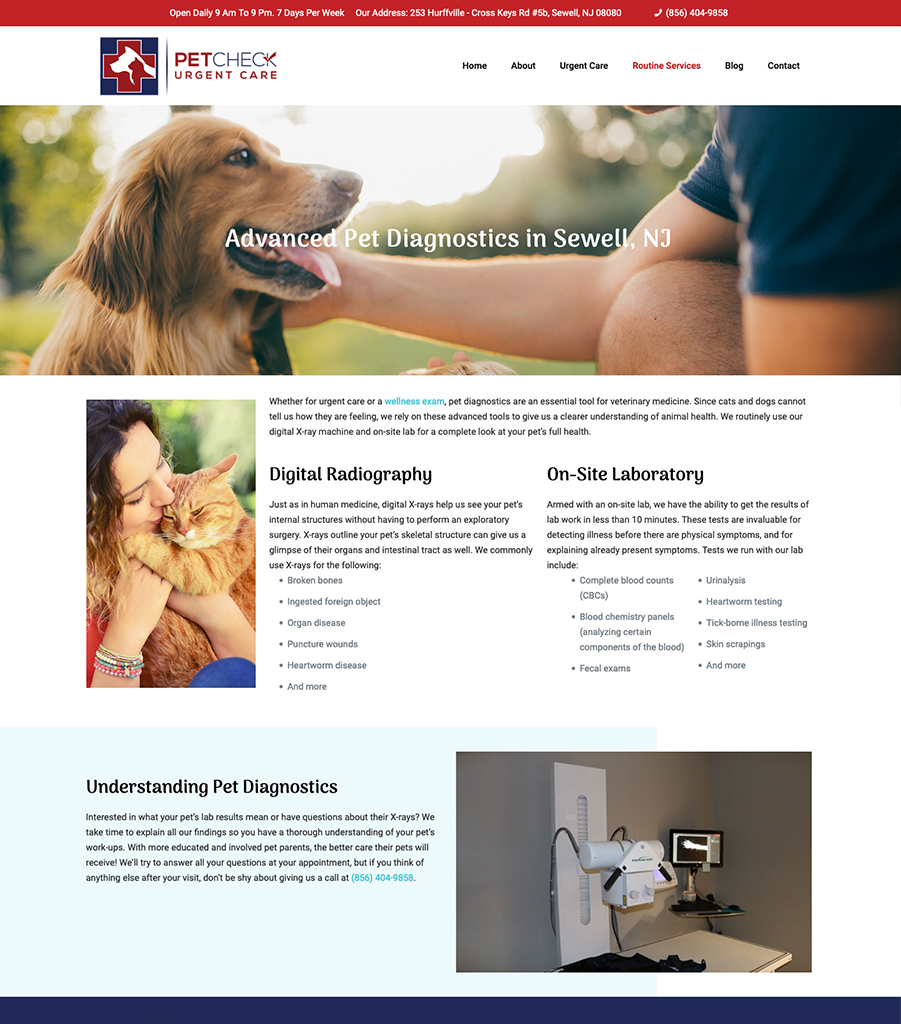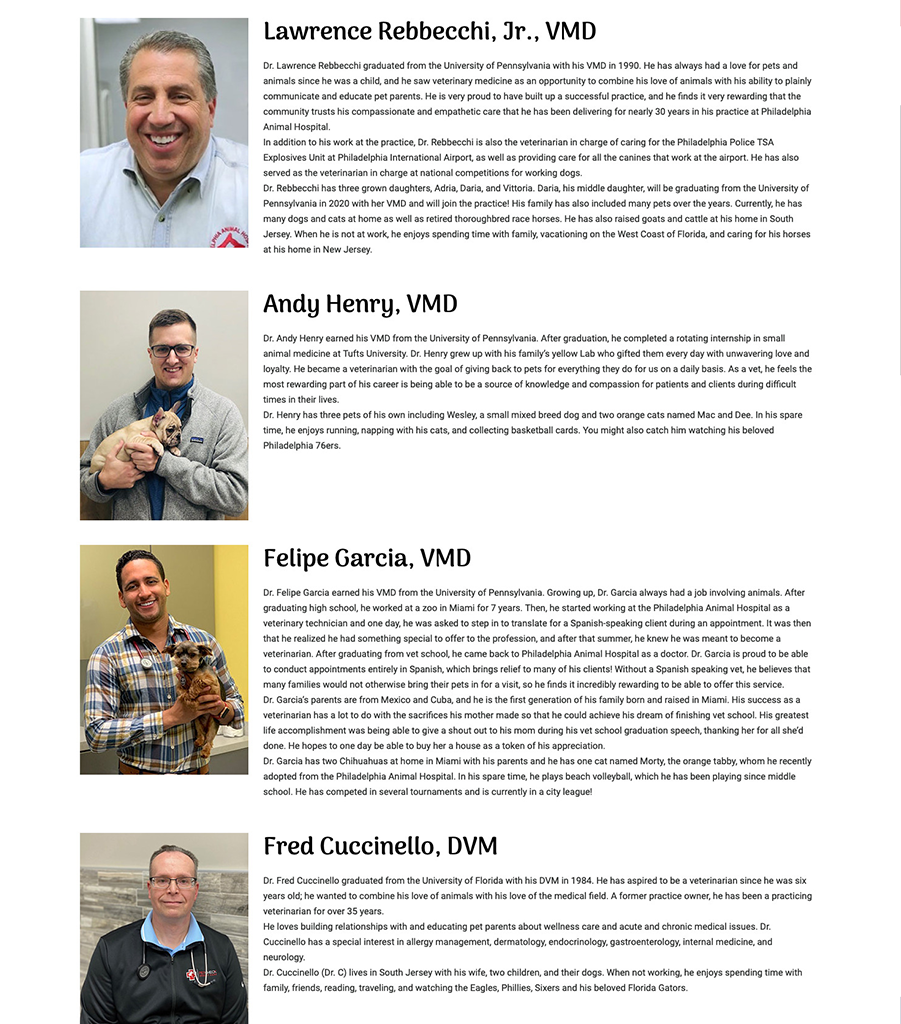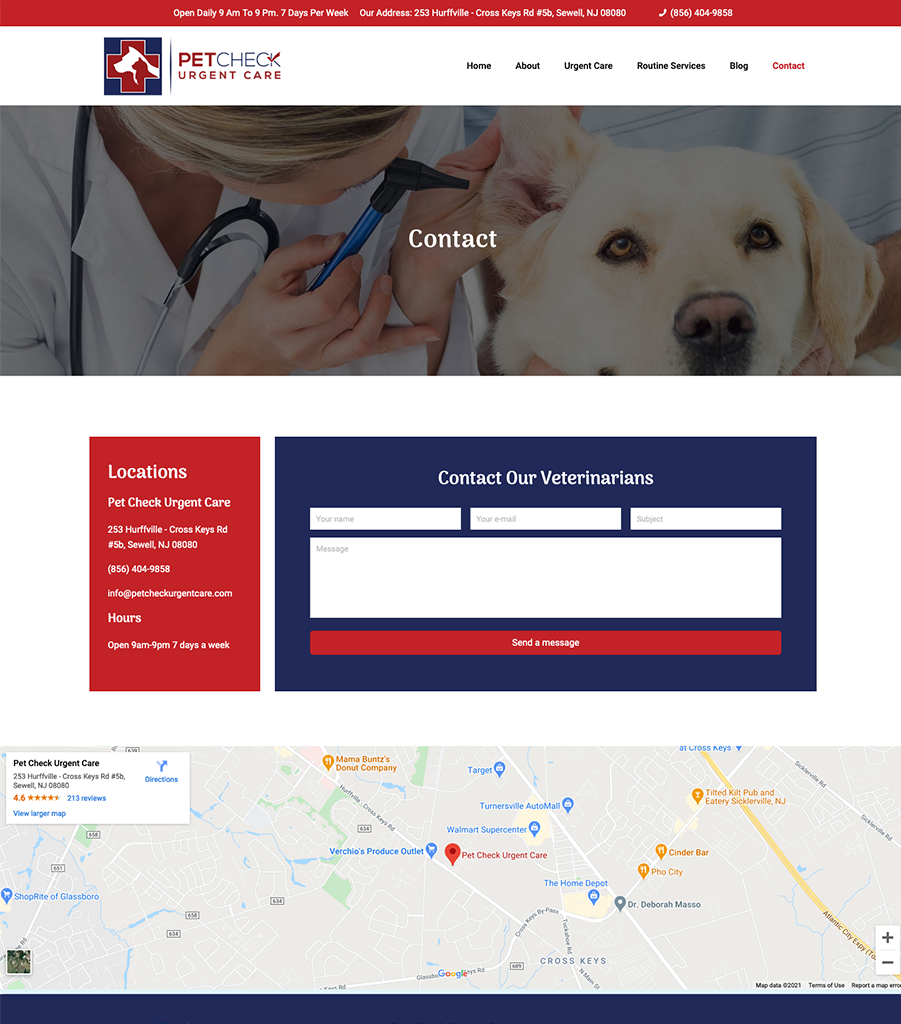 When PetCheck Urgent Care approached the New Jersey Multimedia team, they came with a few main goals in mind. They knew that they needed a new website that wouldn't just be beautifully designed, but would also showcase the need for top notch animal care in the area. They wanted to ensure the walk in emergency care messaging would be easy to understand and well displayed in the design and content.
Our team rose to the occasion and created a beautiful user interface that not only displayed the branding but was engaging and felt right. The site is designed with the end user in mind and flows very naturally and easily. We were able to portray the messaging of the easy process of the walk in emergency no appointment model while also highlighting the other aspects veterinary care.
Compete on a Whole New Level Where Your Competition and Your Clients Chase You
Become the Gold Standard in Your Industry and Set an Example Others Can Only Strive to