Banding Together to Support those Suffering from Tyrosinemia

N.O.T.A., or The Network of Tyrosinemia Advocates, is a nonprofit organization created to bring together the Tyro community. We started as a simple Facebook group but have now emerged into a worldwide community of families and friends who are affected by Tyrosinemia.
Our goals are simple: Ensure that no child or individual is left without treatment, strive for perfect newborn screening in order to never miss a child's diagnosis, offer their families resources, support every parent, connect numerous organizations globally to build a strong community, and collect information about families, resources, recipes, and news pertaining to Tyro so that it can be shared with others.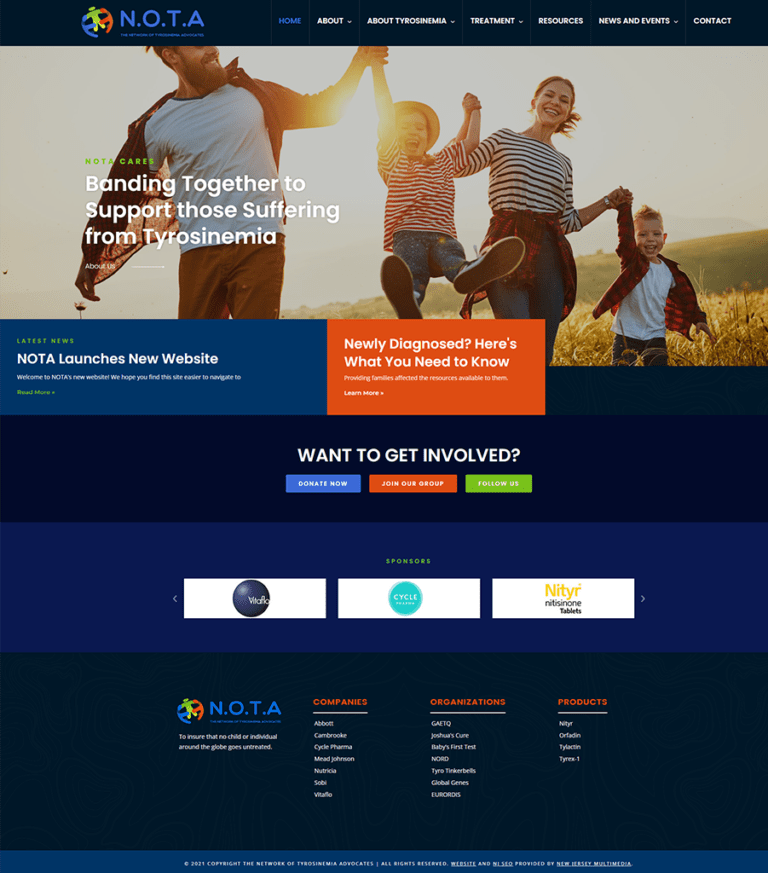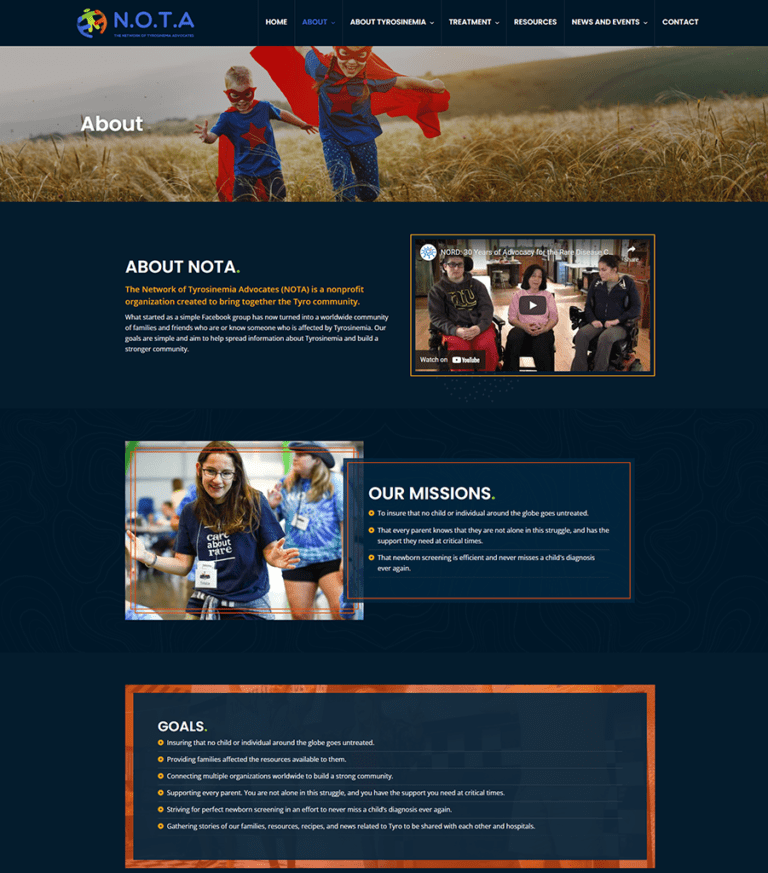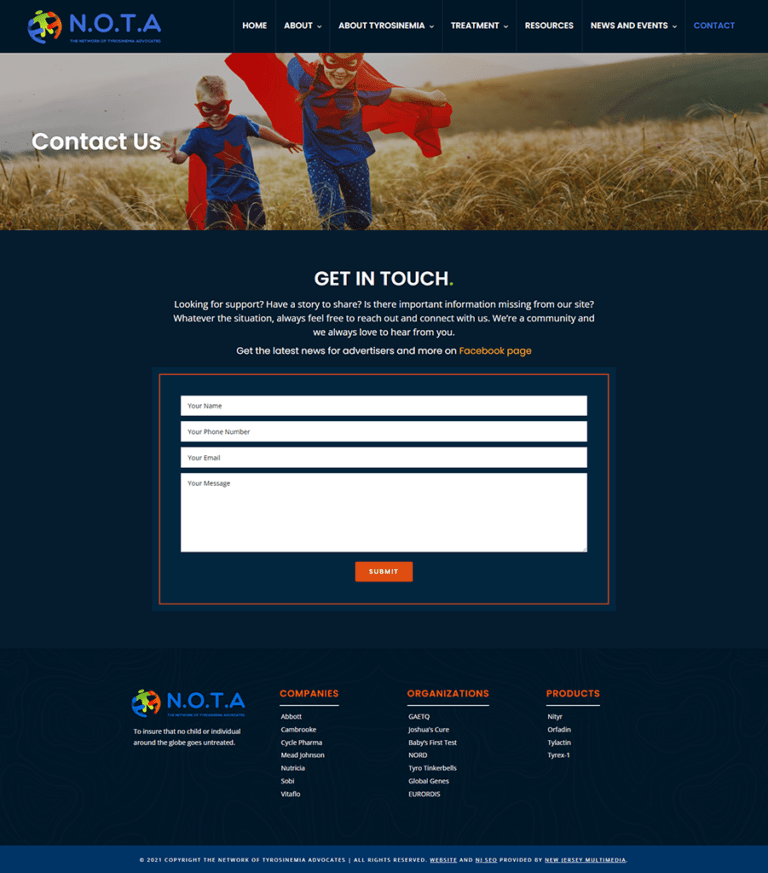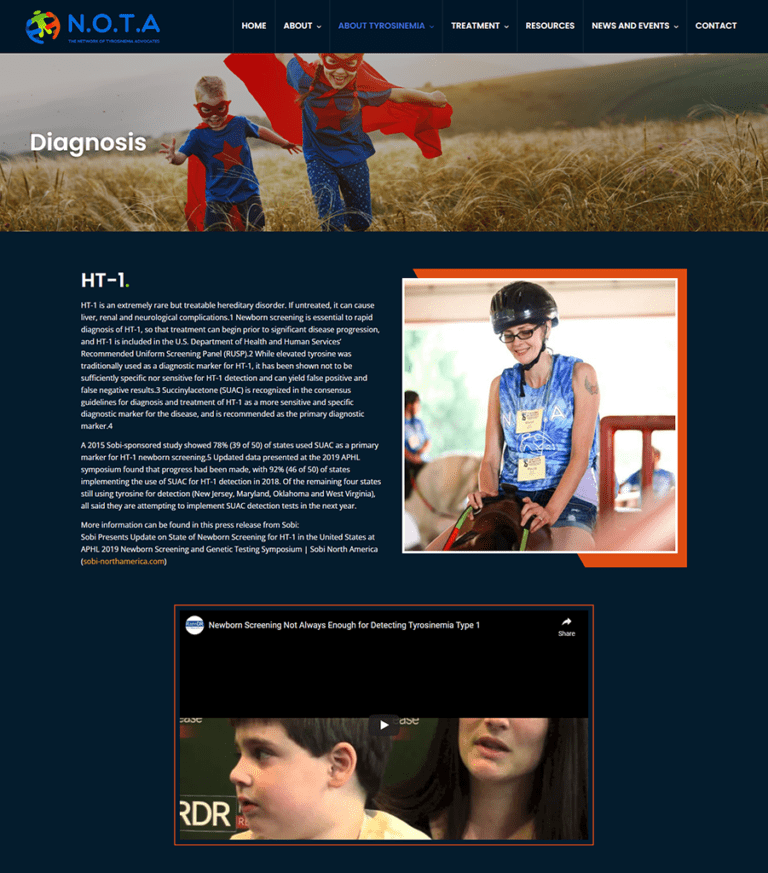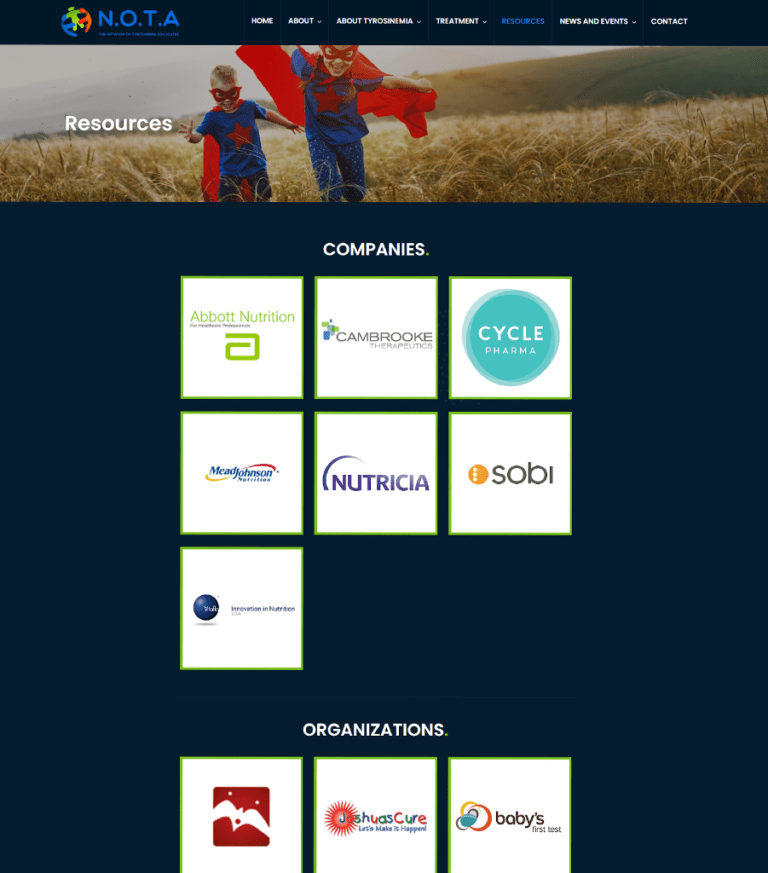 N.O.T.A. aims to bring together family and friends affected by Tyrosinemia thus, they requested a user interface that would reflect their vision and mission. The website also needed a portal where visitors could access helpful resources such as treatments, medications, supplements, etc. They also want a page where their visitors can be up to date with news and articles regarding Tyro.
Our team was able to develop a website that is both helpful and welcoming. With N.O.T.A.'s mission, we made sure that it also acts as a resource for people to learn more about Tyrosinemia. That is why we provided tabs filled with resources, news, events, and all information that visitors can easily access.
Compete on a Whole New Level Where Your Competition and Your Clients Chase You
Become the Gold Standard in Your Industry and Set an Example Others Can Only Strive to