You may feel more assured in your appearance overall if you have a fantastic tan. It can be challenging to select the best option with all the recent developments in the tanning industry. Hollywood Tans, fortunately, offers a wide range of options, including both conventional and stand-up tanning booths. While having many additional advantages as well, stand-up booths provide some of the most even head-to-toe tanning possibilities.
With more than 30 years of experience, Hollywood Tans' unique stand-up UV tanning equipment has won an Industry Choice Award for best stand-up booth 12 years in a row. These booths and beds, which are rated on a scale of 1-4, offer alternatives for all skin types and price ranges while offering varying degrees of comfort and convenience.
Both of their salons are easily accessible from Routes 70 and 73; Church Road in Cherry Hill and the Crispin Square Shopping Center in Marlton, NJ, respectively. Hollywood Tans makes it quick and simple to obtain and keep your ideal tan, whether you're tanning over your lunch break, right after your workout, or on your way to do errands. There is never a need for an appointment because they are open every day.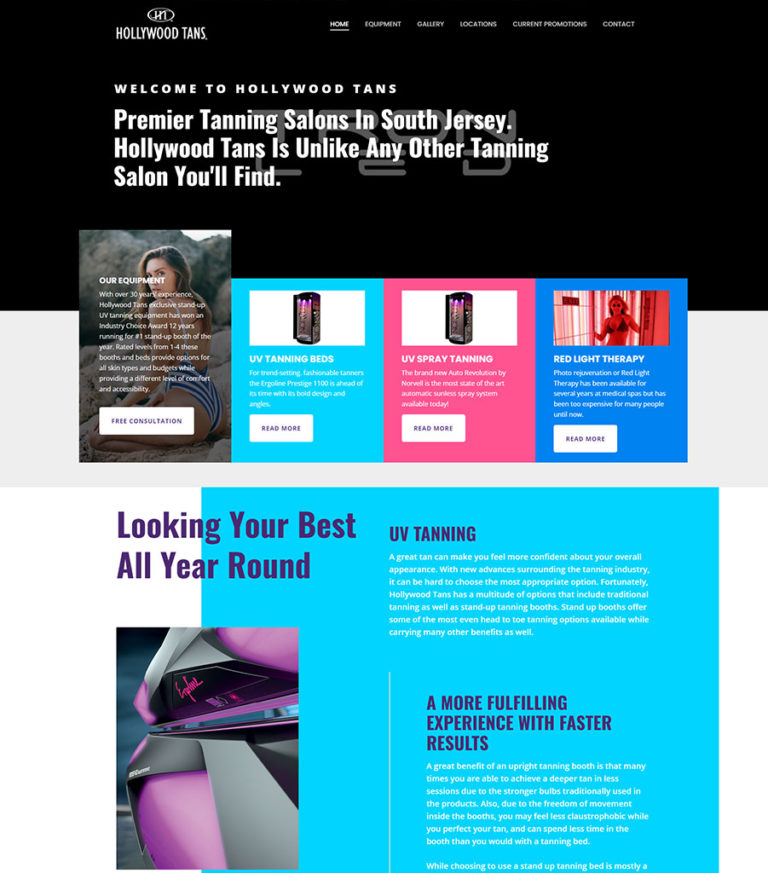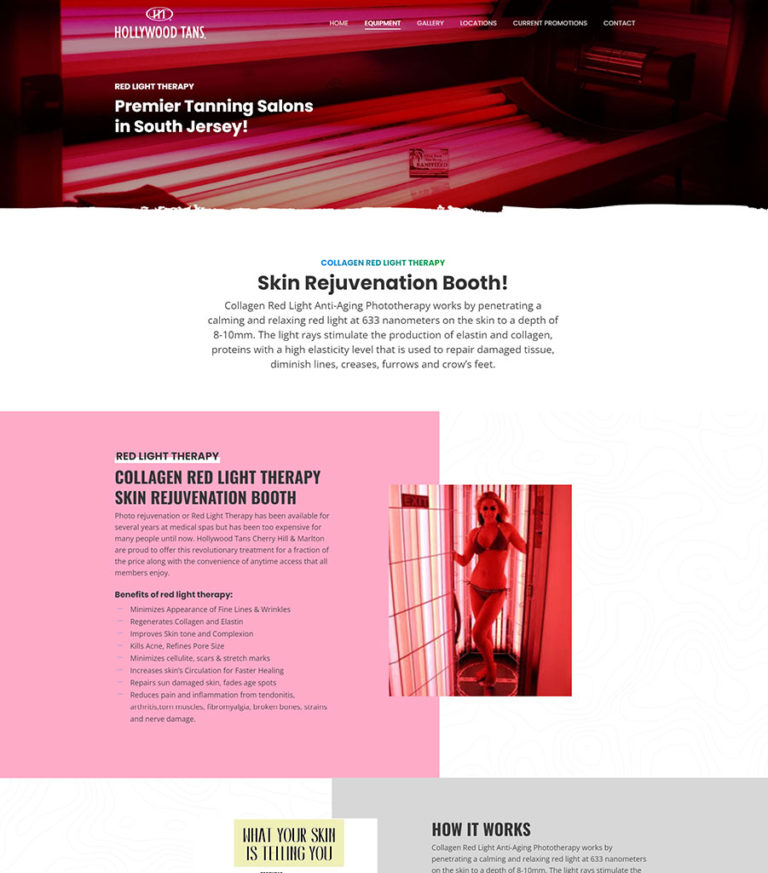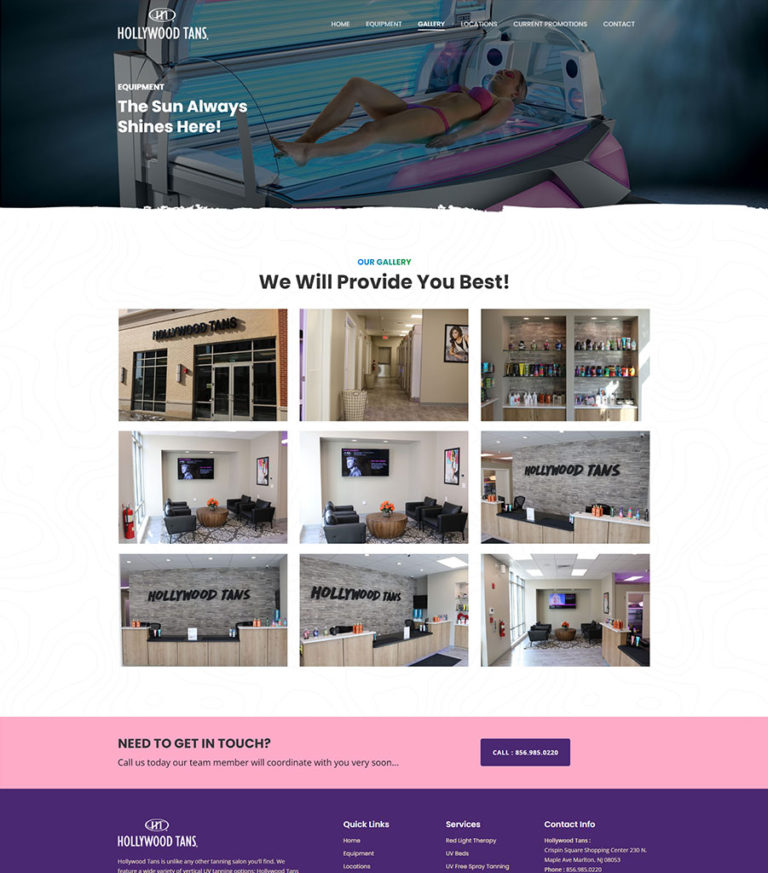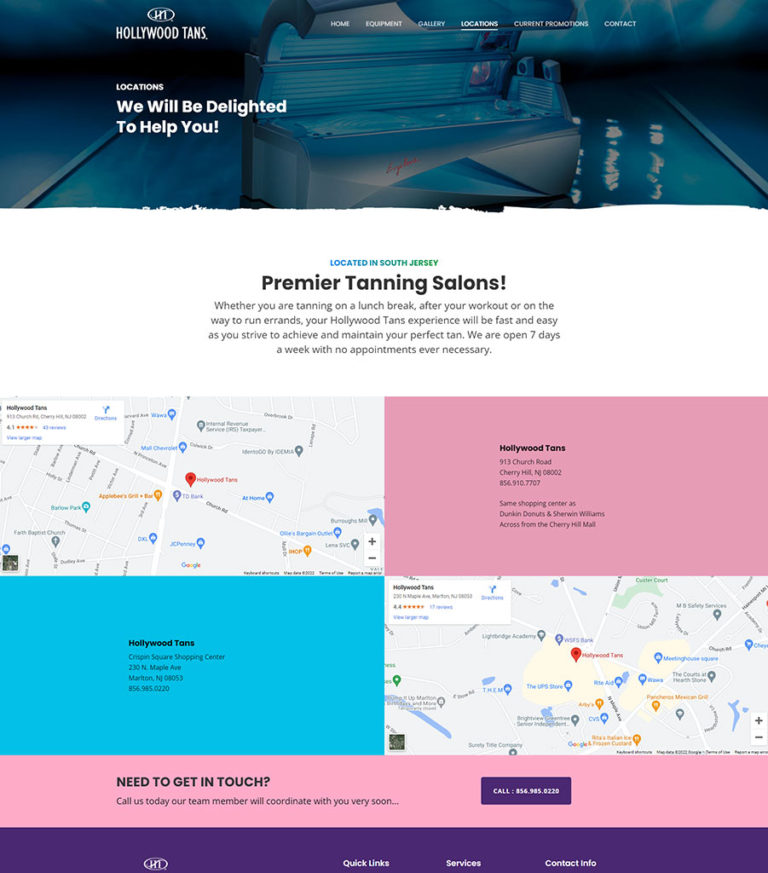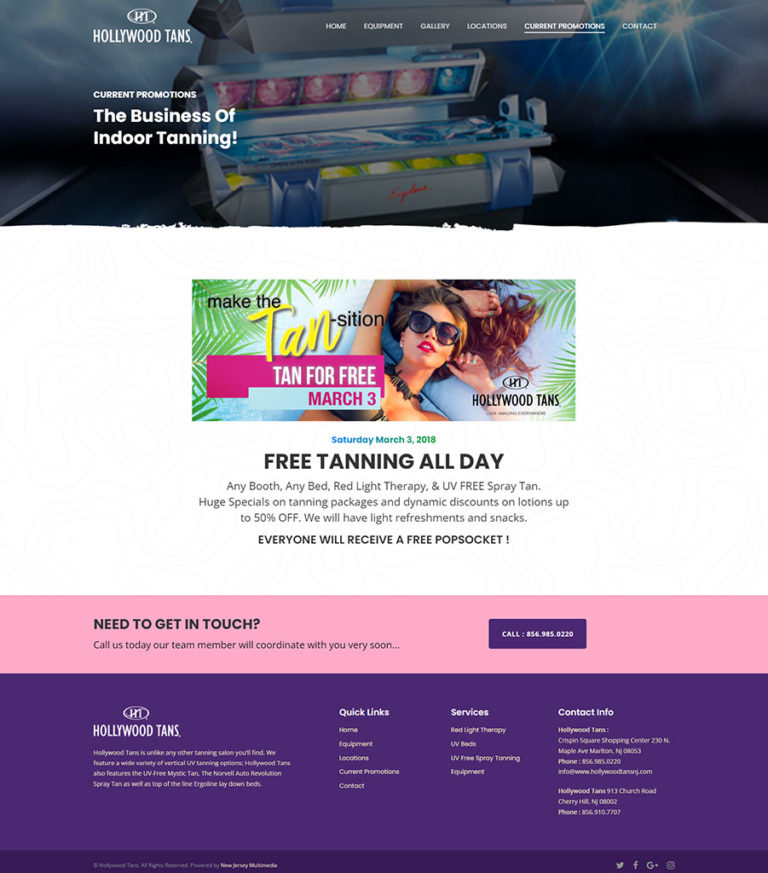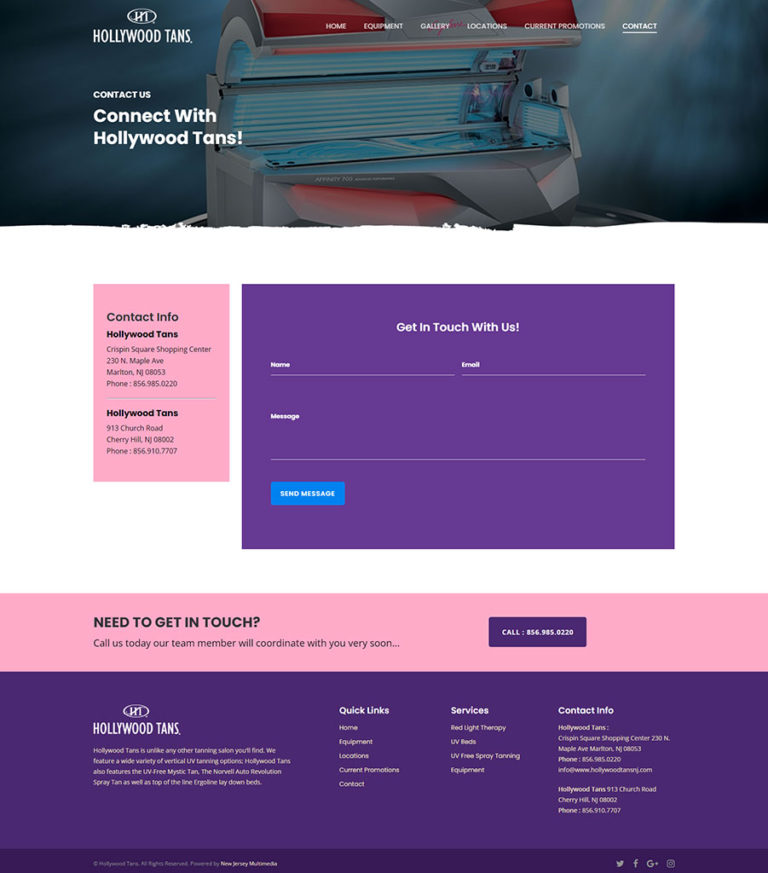 When discussing their objectives with NJMM, Hollywood Tans said they needed a fresh, vibrant, and simple website. They want their website to reflect the convenience their service offers by making it simple for customers to make appointments and learn more about the advantages of their services.
New Jersey Multimedia developed a website that flawlessly highlights the advantages and services that The Hollywood Tans are providing. It made it simple for customers to check their current deals and book appointments!
SOCIAL MEDIA COST PER LEAD
Compete on a Whole New Level Where Your Competition and Your Clients Chase You
Become the Gold Standard in Your Industry and Set an Example Others Can Only Strive to