GET THE BEST DEAL ON YOUR NEXT CAR

Automobile enthusiast and consumer advocate Tom McParland founded Automatch. He has published numerous articles about purchasing cars and the auto industry. Automatch's goal is to assist customers in finding the ideal car at the best price. Our services are available for all vehicles, from low-cost compacts to luxurious exotics.
To save you time and money, Tom, along with our team of experts, will evaluate your demands utilizing a thorough car evaluation before finding you the best offer. Our packages include cars that are new, pre-owned, and leased. We do the work to get you the right car for the best price!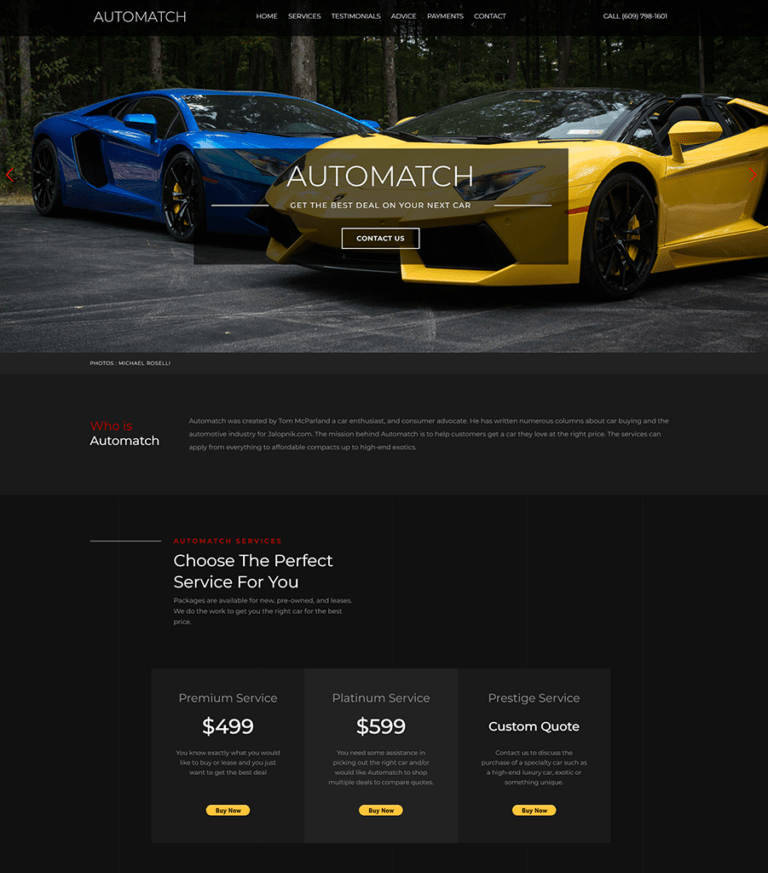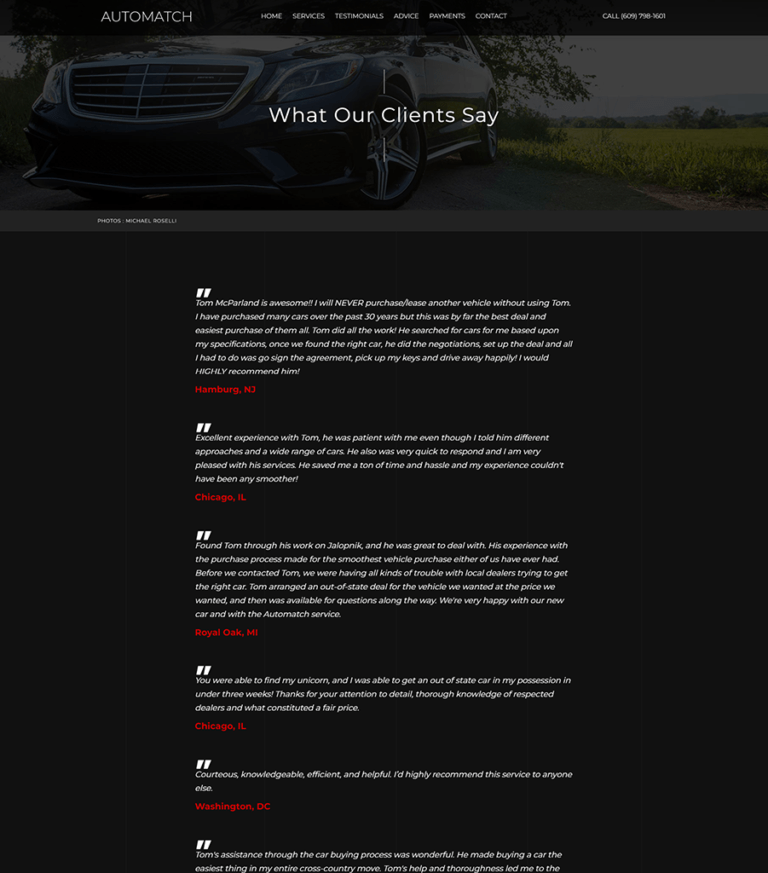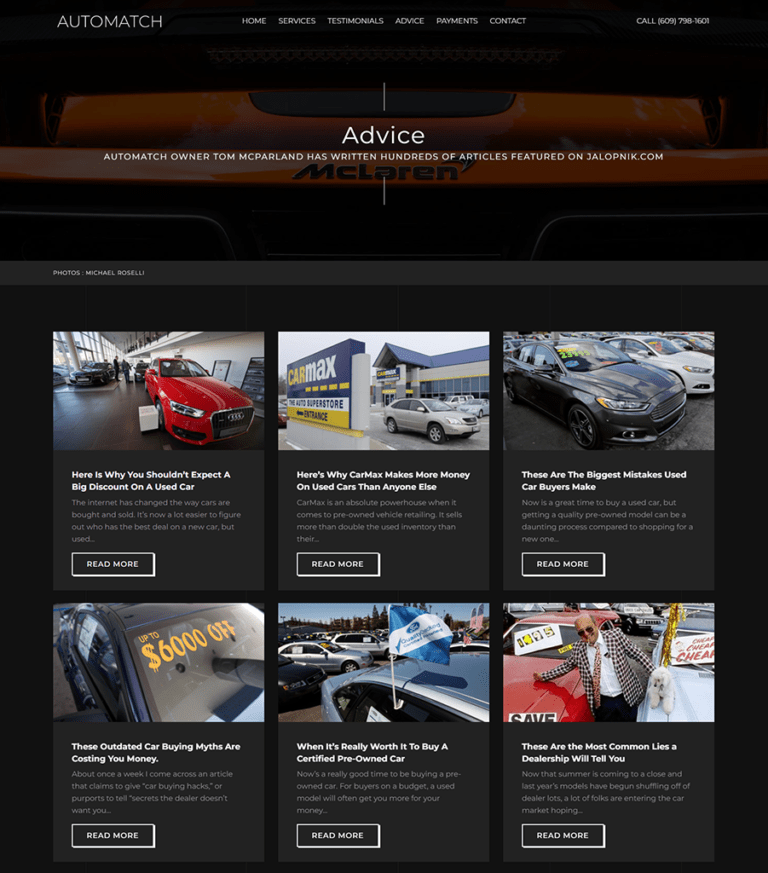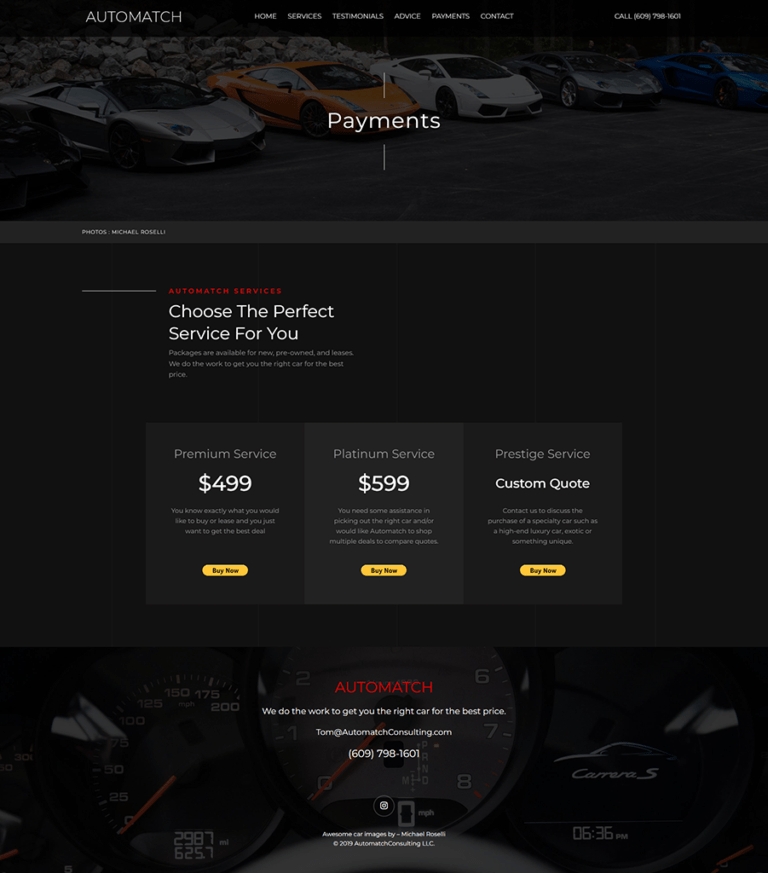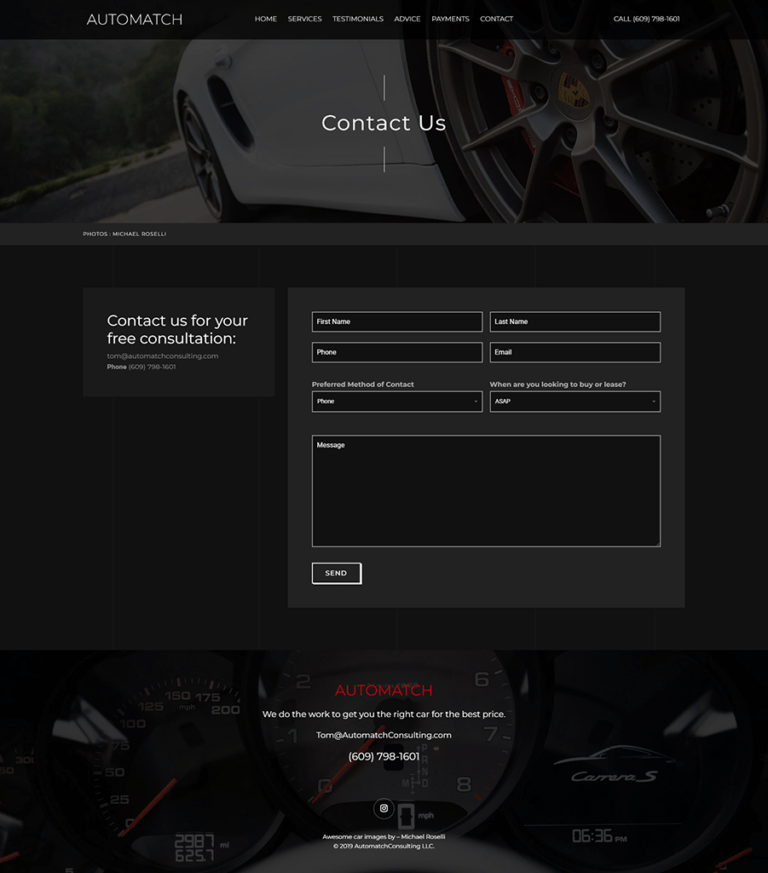 Automatch wanted to have a minimalist and modern-looking website. They needed to ensure that all of their services were organized and displayed neatly. One of their goals is to stand out from other competitors. Thus, we made sure to showcase their brand properly. They also asked for a separate tab where Tom can share his blog posts, in which he offers advice to his customers.
Automatch's branding paved our team to develop a user interface with a design that looks sleek and modern. To make their trademark colors, red and yellow, pop out, the team chose to use a black background. Additionally, we were able to design a website that allows their clients to easily access the services they provide, their portfolio, client testimonials, etc.
Compete on a Whole New Level Where Your Competition and Your Clients Chase You
Become the Gold Standard in Your Industry and Set an Example Others Can Only Strive to